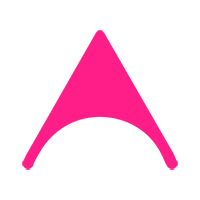 WIND TURBINE SUSPENDED PLATFORMS
Accesus Wind Turbine Suspended Platforms include a wide range of solutions for inspection and maintenance work on wind turbine blades and towers.
The years of experience of our staff make each year the technical department work on improving our wind turbine platforms and new prototypes to meet the needs of our customers.
They are adjustable in angle and allow unlimited work in height. They cover a wide working area along the axis of the wind turbine.
Our Wind Turbine Suspended Platforms save you time and money thanks to their ease of assembly and disassembly, storage and transport, and they have the most competitive prices on the market.
The platforms must be equipped with e.lift 501 electric lifts and must be coupled to our SECURICHUTE system (600).
In the same way that, for the installation of the cables, we recommend that you use our material lifting winches (LM 300 or 500).
We carry out maintenance in wind farms around the world.
At Accesus we have numerous projects related to the maintenance of wind turbines in wind farms.
Always certified for lifting people and work tools, they comply with current EN 1808 regulations and the European Machinery Directive 2006/42 / CE.
Request more information from our commercial department to choose the best wind turbine solution for your work at height.
V.ACCES TO MANAGE WIND TURBINE SUSPENDED PLATFORMS.
With our new software V.acces, you will be able to check all the past, current and future revisions of the machinery to have the best maintanance for your suspended platforms.
It is a easy way to have a control over your machinery and also your PPE, allowing you to storage pictures, download reports and be up to date with every one of your Accesus equipment.
For more information read the V.acces article in our Blog!