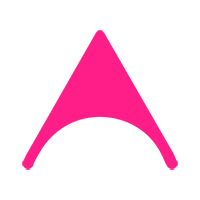 At Accesus we are manufacturers of suspended scaffolding, aluminum gantries and other machinery related to work at height.
We have more than 10 years of experience in the manufacture and distribution of lightweight aluminum gantries for work in confined spaces.
Specifically, we work with two lines of products: PCP gantries and BAS gantries.
BAS gantries are a fusion of two PCP gantries, connected to each other by a beam between 4 and 7 meters in length.
This fusion gives them more resistance, security and reliability, but increases the gantry's own weight considerably.
It also reduces the ease of assembly, disassembly, transport and storage.
The PCP gantry models that we have available are the PCP-A, PCP-L, PCP-K, PCP-K-LE and PCP-H.
DEFINITION OF ALUMINUM GANTRIES
The aluminum gantries that we manufacture at Accesus are high-performance demountable structures designed for lifting loads and people.
They are certified according to the temporary anchor point standard (EN 795 B) and are easy to assemble, disassemble, transport and store.
They have a very practical and innovative design and are light, portable, safe and very resistant.
Its load capacity ranges between 500 and 5,000 kg, depending on the model and configuration chosen.
Each model has different beams (from 2 to 9 m) and different leg heights (from 1,600 to 6,430 mm).
There are many possible configurations, since among them there are many elements compatible with each other.
Furthermore, as it has an anchor point for people, it could also be used for the rescue and rescue of people in accordance with the rescue task regulations (EN 1496).
If you want to add accesories to your gantry, you can download our catalogue here, and check the elements that are available.
Conctact with our commercial department to choose the best combination of Accesus PCP confined space gantries to meet your needs.