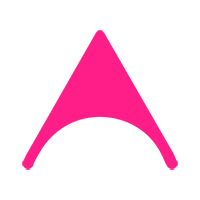 At Accesus we have been selling safety harnesses of all kinds and of all the categories that exist for more than 10 years.
We sell harnesses with 1 anchor point, with 2 anchor points, for suspension, for positioning and also special harnesses (with fireproof or insulating fabrics, among other models).
The harnesses that we distribute have high quality materials, offer maximum safety to the operator who is going to use them and are prepared so that they can be used for long periods of time.
Accesus harness regulations
Our harnesses comply with all the necessary legal certifications:
EN 361 fall arrest, is the minimum standard for any fall arrest equipment. The basic and minimum equipment that an operator who performs work at height must carry.
This regulation implies that the harness will allow the attachment and arrest of the body of the operator in the event of a fall.
All harnesses are part of the Personal Protective Equipment of the work environment.
In addition, fall arrest harnesses are those that have metal rings or textile rings marked "A" or "A / 2".
These anchor rings can be located in the upper part of the back (dorsal) or at the level of the sternum (sternal).
They must have a load resistance of 12 kN in the event of a fall. All harnesses have this standard as a common base regulation.
EN 358 for positioning, are those harnesses that include two side rings that have the function of positioning or holding.
It must always be used together with the EN 361: 2002 fall arrest ring.
EN 813 suspension, indicates that the harness will be equipped with a safety system and are designed for operators who need to perform work at height while suspended (maintenance on facades, window cleaning, among others).
In addition, thanks to the belt approved for work in suspension, the harness allows the operator to position himself while protecting its users against a fall.
They have a fall arrest restraint system and a quality restraint system, which provides safety when performing descents or other types of work at height.
Other regulations
EN 1497 for rescue

, are those harnesses that will be used to carry out rescue work for workers who are at risk of falling into a confined space such as a stringer or a well or who have already fallen.
They serve to be able to rescue the operator in case the emergency means cannot access him or it takes too long to reach the scene of the accident.
EN 13237 for potentially explosive atmospheres

, are those harnesses built with materials that protect operators from the elements of a specific workplace, such as special harnesses with insulating fabric to carry out work in places with high electrical voltage.
They also comply with the CE marking.
Accesus positioning harnesses
Positioning harnesses are those that, in addition to protecting their users against a fall, have a complementary belt with hooks on their sides so that the user can hold on and hold onto the work position.
Remember that the anchor points of the positioning harnesses must always be used with a connecting device.
The durability of safety harnesses is estimated by the manufacturers, being the usual between 5 – 10 years, as long as it is exceeded by means of an annual periodic inspection or for a shorter period according to the intensity of use.
V. access to manage your positioning harnesses
At Accesus we have just launched the new After Sales management software V.acces, with which you can have precise control of the maintenance that must be performed on all your PPE, know the remaining years of life, download reports and much more!
Take a look at the different models of Accesus harnesses!