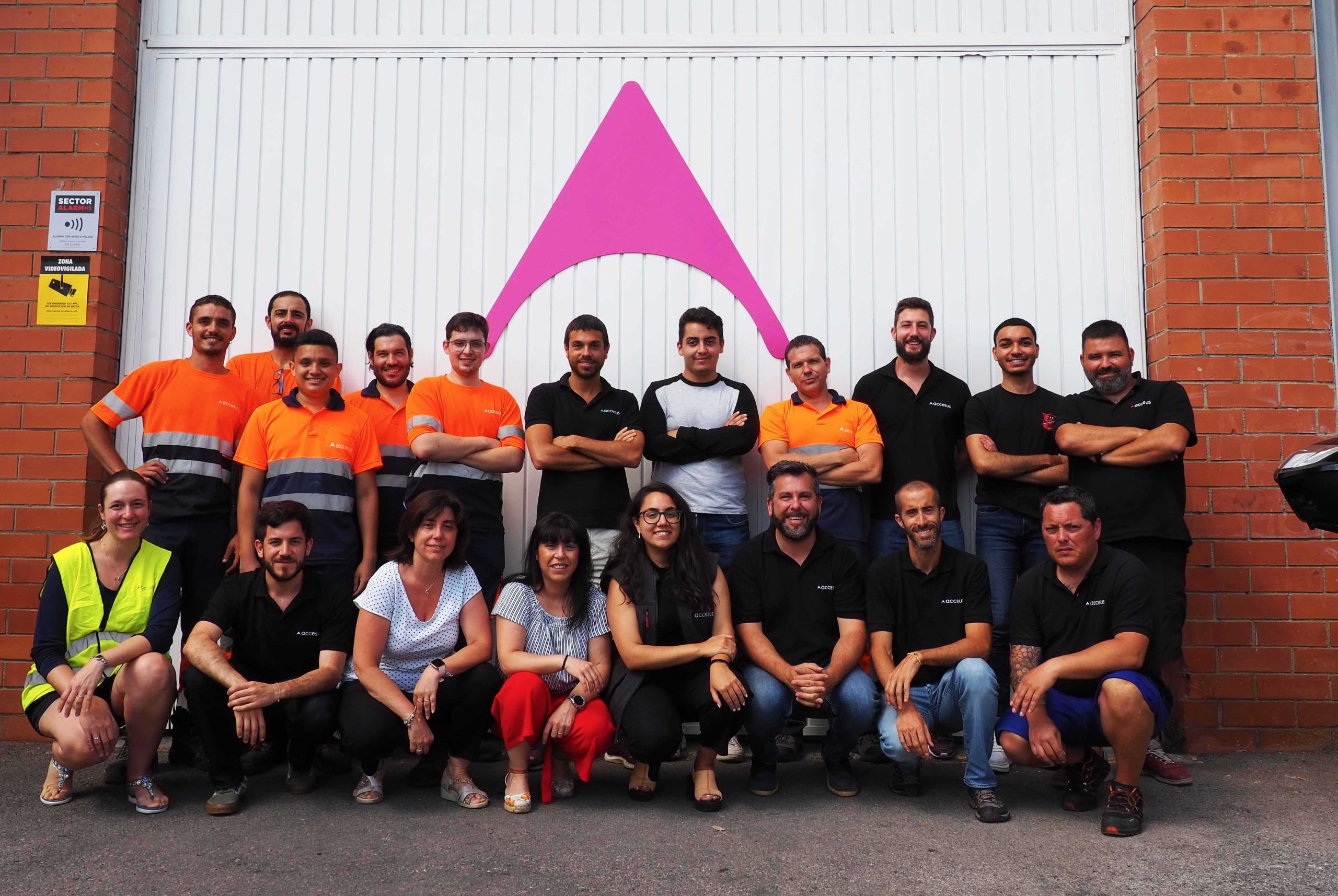 Accesus is the combination of a big team of professionals dedicated to the design, manufacture and sale of suspended platforms, special scaffolding, safe access systems for work at height and special access for people.
Born in 2009, Accesus team has more than 10 years of experience offering quality, design and safe solutions.
We are specialized in works at height and difficult access, so what define us most are rigorousness in the manufacture and approval of our products and protocols.
Accesus works with ease in all kinds of environments and activities, as well as with all kinds of interlocutors.
We are recognized national leaders, with a strong international projection, by our users, employees, clients and suppliers in the suspended platforms and work at height sector.
– Passion: committed with heart and mind.

– Innovation: we constantly study ways to improve processes and products.
– Quality: we seek excellence.
– Corporate Social Responsibility: committed to the environment.
– Customer Service: aimed at satisfying our customers through our products and services.
– Flexibility: easily adaptable to changes.
– Permanent training: we are committed to the continuous training of our staff.
Discover Accesus and we will take you to the top.
Presence in more than 20 countries
Our customers
La larga experiencia del personal de Accesus en trabajos en alturas, junto a un servicio y productos de calidad ha convertido Accesus en la marca de confianza elegida por nuestros clientes.
Ellos ya confían en Accesus, ¿y tú?