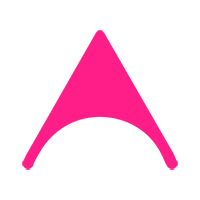 Safety harnesses with 2 anchor points
Safety harnesses with 2 anchor points are designed for all types of work at height and are designed to distribute the impact force and protect the operator against a fall.
These harnesses are the second most basic and economical in our range, just behind the 1 anchor point safety harnesses, and provide maximum safety for the operator.
Its most common use is for sporadic work, used by operators who will be working at height for a short time and with little periodicity.
That is why they do not offer comfort benefits, since if you plan to be suspended from a harness for many hours, the best choice will be another type of harness, such as the suspension harness or the positioning harness, which have padding and buckles regulation on the chest, legs and shoulders.
All of them comply with the CE Marking and EN 361 fall arrest regulations.
An anchor point is always located on the back of the harness and must always be used with a connecting device.
The other anchor point is located on the front, consisting of 2 grommets, held at the same time by the connector.
Discover below the details of the different models of Accesus harnesses with 2 anchor points at your disposal.
V.acces to manage your safety harnesses with 2 anchor points
At Accesus we have our own After-Sales management software for your Accessus PPE and Machinery.
V.acces helps your company to improve the organization of harnesses, slings, retractable cables, anti-trauma tapes, among others…
In addition to all machinery such as KOMPLET Hanging Scaffolds or PCP-L Gantries from Accesus.
It is super useful to know the next future revisions, the ones that have already passed or the ones that are in progress.
It also allows adding photographs of each product, downloading historical reports and assigning each product to its operator.
If you need more information, you can read the V. acces article on our Blog!