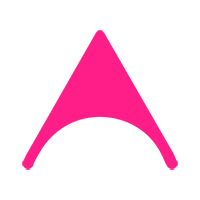 Solid and reliable rescue arms from Accesus.
Industrial sector companies, oftently have to make repairs or maintenance on machinery located in confined spaces, so it's access is very difficult.
For these occasions, it is very good to have a rescue arm installed, which can be screwed to the ground, in the place where the operator will perform periodic descents.
Definition of Rescue Arms
Accesus rescue arms are devices for lifting people or loads and certified rescue tasks to work safely in confined spaces.
Thus, they can be used in places that are difficult to access, such as sewage plants, wells or sewers.
They all have the CE marking.
They comply with the regulatory requirements for temporary anchor points (EN 795B).
They also comply with the standards for fall arrest devices (TS 16415B) and equipment for rescue tasks (EN 1496B).
Usually made of stainless steel, they are the strongest and safest on the market.
A multitude of accessories can be attached to them, according to the needs that arise in your work environment, such as railings, counterbalanced suspensions, support for vehicles, support for manholes or sewers, etc.
You can also change the type of anchored base, adapting them to your work environment in the best possible way.
A fairly efficient use of the rescue arms is to install different anchored bases scattered around the workplace, and some in a vehicle.
In this way, you can change the location of the rescue arm and get the most out of it.
You can give different uses to the arms, you can put them retractable lifelines with rescuer for a rescue function or lifting / lowering people, or you can mount winches for lifting loads.
Consult our sales department to discover the Accessus rescue arm model that best meets your needs.