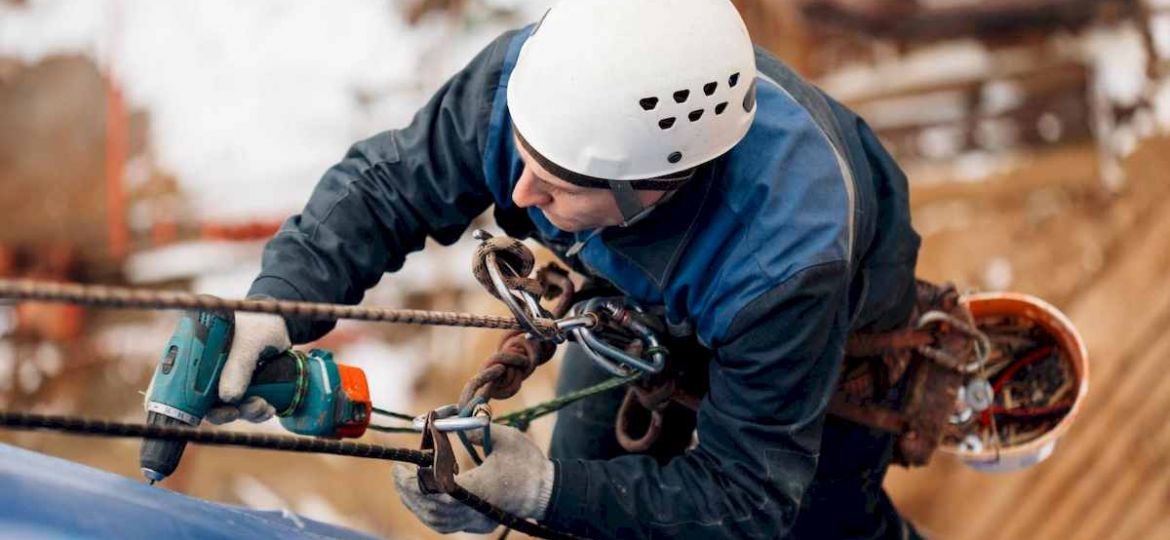 Work at height in our country is not always accompanied by a good economic reward, so they are often not taken with the seriousness that the matter requires and there is a tendency to underestimate safety for work at height in the workplace.
These are jobs in which safety and all possible preventive measures must prevail to avoid accidents of any kind.
Next, we talk about the 5 essential tips that will avoid putting you at risk in your work at height.
1. Always follow the safety for work at height regulations:
In each country and even in its regions, we can find specific regulations regarding work at heights, which mark the limits of action to ensure our safety.
At the international level, there are agencies such as OSHA (Occupational Safety and Health Administration) that define generic safety guidelines.
Always find out about the regulations and safety regulations of your country to know how to use your PPE and machinery at height.
2. Always be alert:
The experience, at heights, is not a degree, but rather it can lead you to underestimate the risks.
More accidents occur when we are 2 meters high than at 20 or more, precisely because of awareness of the risk at high altitudes.
At lower heights, security measures may seem safer and less necessary, but nothing could be further from the truth.
Always protect yourself with personal protective equipment for work at height.
3. Choose the correct protective equipment and safety for work at height:
Before starting work at height you should inform yourself to equip yourself with the best protection and safety equipment.
There are many different models of harnesses, slings, connectors, etc.
Before buying anything, find out the most suitable specifications of your PPE for the work to be done, how many people will work at height, on what surface will you work, etc.
When in doubt, consult an expert to advise you on your choice.
4. Use your equipment correctly:
Training prior to using your equipment is essential.
Always read the instruction manual with which the product manufacturer accompanies the sale item or go to a training center to be trained on the correct operation of your equipment.
Do not let the ignorance of the product generate an accident.
Always ask your doubts to avoid a greater evil.
5. Make sure you use certified and approved equipment:
The equipment approved and certified by regulatory bodies with international safety and quality standards are the guarantee for both the user and the manufacturer in the event of any failure or accident.
As manufacturers and suppliers of work equipment at height, at Accesus we guarantee safe equipment and inform our clients about the proper use and maintenance of our equipment.
Now that you know how to always be up-to-date with safety for work at height, there is nothing to fear.
Stay out of the reach of accidents with these 5 commandments and consult your questions about safety at height with our specialist technicians.