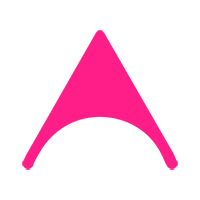 RESCUE TRIPODS FOR CONFINED SPACES
At Accesus we are manufacturers of scaffolding and rescue tripods, among other machines related to work at height.
They are rescue systems for lifting people and loads, designed to be used with a total guarantee of safety in confined spaces.
These are usually used for cleaning and maintenance of buildings or rescue of people.
At Accesus we offer a wide range of tripods, both motorized and manual, with different dimensions, which are adjusted to the needs of each client.
We have motorized models, with different lengths of steel cables. Models with manual chair, with three-phase and single-phase motorized chair, etc.
In addition, we have special models such as the TRI 12 Spider or the TRI 12 Hexapod, which offer special solutions, differentiated from their predecessor models.
THE LIGHTEST, STRONGUEST AND MOST RELIABLE CONFINED SPACE RESCUE TRIPODS
All of them certified with CE marking and in accordance with the regulations on lifting people established by the European Directive 2006/42 and EN 1808. In addition, they can be used as anchor points (EN 795), for rescue tasks (EN 1496) and some models can work in ATEX environments (TS 16415).
Made of lightweight materials, they are very easy to assemble, disassemble, transport and store.
Accessus tripods are ideal rescue devices for inspection and maintenance work on vertical surfaces where access can only be from the top. For example: downspouts, patios, tanks, silos, chimneys and wells.
Some of the most common accessories in rescue tripods are lifter-rescuers such as the RES 502-20, connectors such as the AA011, retractable lifelines such as the ANR 250V-15, steel pulleys such as the PO 101 and the transport bag of the tripod like the BLS 16.
Consult our sales department to find out the compatibility of the Accesus confined space rescue tripods with the BASIC Bosun Chairs.