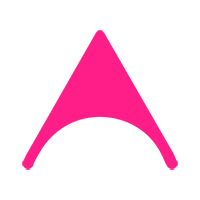 KOMPLET SUSPENDED SCAFFOLDINGS
KOMPLET Suspended Scaffoldings, the most reliable and safe on the market.
They are the most complete, large, strong, and versatile suspended platforms that we manufacture at Accesus.
Made of steel and aluminum, KOMPLET Suspended Scaffoldings are light but robust.
They have many uses when carrying out work at height: they facilitate the rehabilitation and/or maintenance of buildings, in industry, silos, steel mills, among others.
They are useful for working at height, in wide and open spaces, and even in hard-to-reach or confined spaces.
However, for work in tight or confined spaces, we recommend our smaller and more agile BASIC Suspended Scaffoldings.
THE MOST COMPLET, STRONG, AND SAFE SUSPENDED SCAFFOLDINGS FROM ACCESUS
We have several KOMPLET models to cover all the needs that arise for our customers; the KOMPLET 460, the KOMPLET with step lira, and the KOMPLET with extreme lira.
Even so, if KOMPLET's standard models don't suit your needs, we have Custom Suspended Scaffoldings, custom-designed to fit your project.
It should be noted that KOMPLET Suspended Scaffoldings are aluminum modular suspended platforms designed for lifting people following EN 1808 and European Machinery Directive 2006/42 / CE standards.
Its modularity allows the construction of KOMPLET platforms ranging from 2 to 21 meters in length.
They can be configured according to the manual, electric, and even pneumatic lifts.
They are easy to assemble, disassemble, transport and store.
In addition, with a wide range of accessories, KOMPLET platforms offer maximum safety in all types of suspended vertical work.
It is important to remember that, to use these platforms, it is essential to receive prior training.
Regarding PPE, it is mandatory to wear a safety harness and be connected to a lifeline through a sling, with a connector and a retractable fall arrest device.
For more information, contact our sales department about the possibilities offered by KOMPLET Suspended Platforms and we will help you choose the best hanging scaffold for your project.