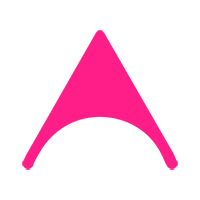 Accessus suspension systems comprise a wide and diverse range of solutions under the same purpose: to be the support for all types of Accessus scaffolding, booths and hanging chairs.
Among its most common morphologies we find all kinds of davits, anchor plates, slings and suspension cables, trolleys and clamps.
Either in one form or another, at Accesus we have designed them always thinking about guaranteeing the total safety of our users.
They are certified for lifting people and that they fully comply with current standards EN 1808 and European Machinery Directive 2006/42 / CE.
If you want to see the Accesus suspension systems in full action, you can take a look at our special projects.
For example, in the special platform project for a building designed on a curve, located in Madrid, we use custom designed suspension davits for that particular building.
Or another example, in the BASIC hanging cabin project for port dock work, in which we use a BASIC hanging scaffold suspended from a BRAKOO suspension davit, 2.5 meters high.
In conclusion, at Accesus we not only have a wide variety of suspension systems for machinery at height,
Instead, we design them to measure based on the needs of our client.
For more personalized information, you can contact our commercial department, which will help you choose the best suspension for your project at height.
Showing 1–12 of 21 results