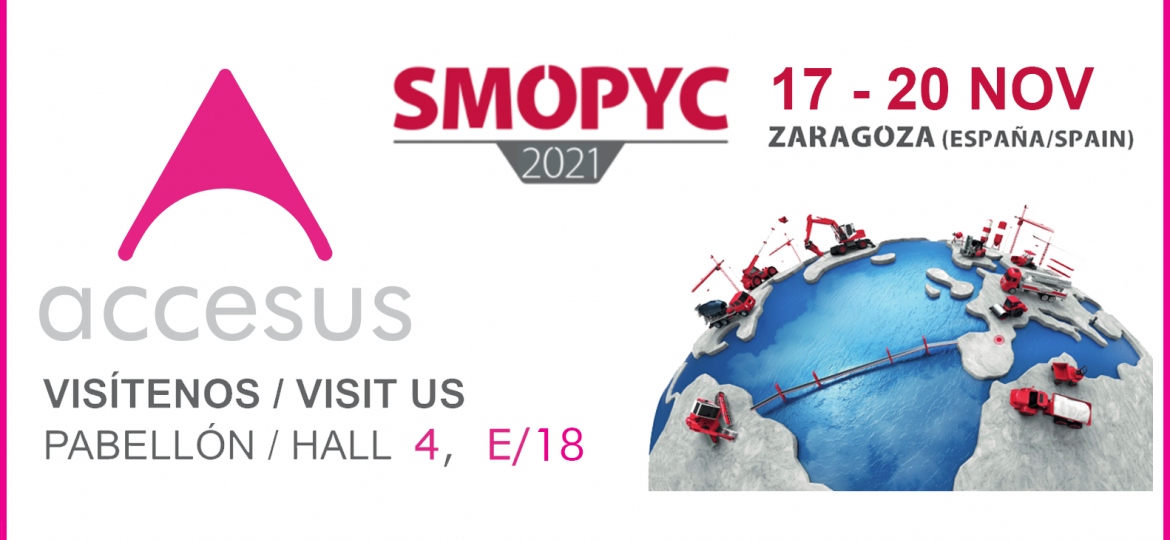 We are very excited to announce that the week of November 17 to 20, 2021, Accesus will be exhibiting at the 2021 SMOPYC Fair.
It is the largest international event in the machinery, public works and mining sector, located in Zaragoza.
You will find us in the sector dedicated to construction machinery, located in hall 4, exhibitor stand E / 18.
We are looking forward to seeing each other again at fairs such as SMOPYC after the long wait of more than a year and a half, since COVID19 has alienated us from you.
During these months of delay of the event, Accesus has grown and we have not stopped working to show you the latest developments in the manufacture of suspended platforms and scaffolding.
As well as the new projects in which we have participated, as well as all the 360º services we offer around safety in working at heights.
Some of the novelties that we will bring to the fair are the new 2022 rate, the new V.acces after-sales maintenance service and the new offers brochure for our EPI BASIC product range.
To come as a visitor to the SMOPYC 2021 fair and get your accreditation, you just have to click the following link: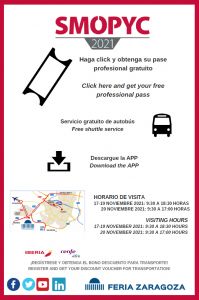 In addition, we leave you links that may be of interest to you for different cases:
In order not to miss anything from the SMOPYC 2021 edition, we recommend you download the SMOPYC 2021 App. In it you can quickly and easily explore everything related to the event, such as: accessing the list of exhibitors, maps, appointment schedule, accreditations, technical conferences, news, etc.
For discount passes on your trip.
For entries without registration.
And we also leave you directions on how to get to the fair, so you don't have any doubts when the event dates get closer.
If you have any questions, do not hesitate to contact us!
We will be waiting for you!