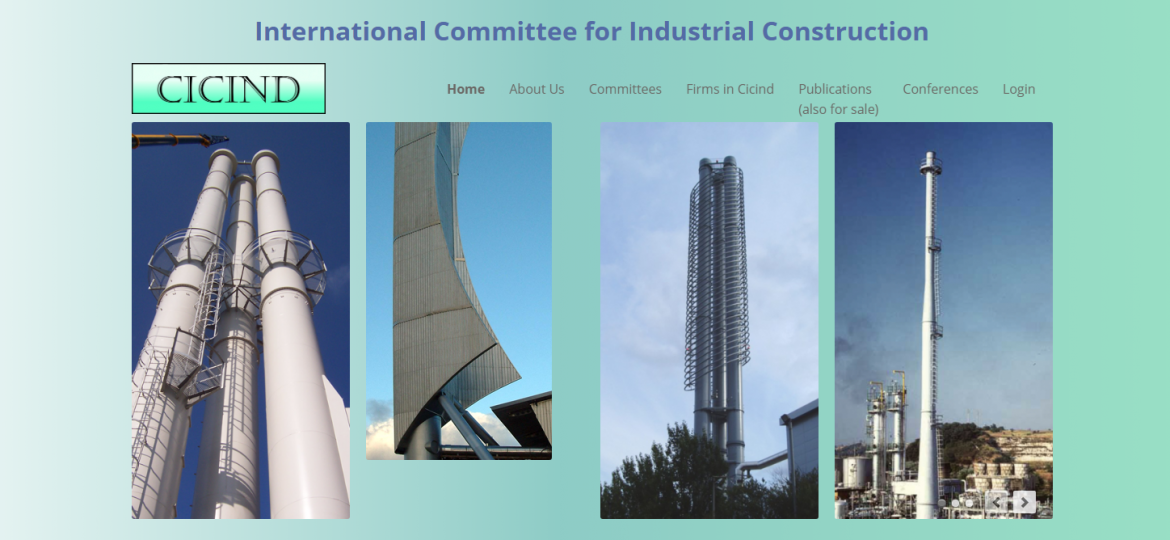 On 20 May, the 94th edition of the International Committee on Industrial Construction conference will be held, this year virtually from Rotterdam.
This means, for the first time, Accesus will present one of its latest projects on Interior Demolition of Chimneys using a Suspended Scaffolding with a Robot.
Our colleague from the Commercial Department, Ramon Esteve, will give the talk at 12:30h.
All those interested will be able to access it through the previous registration in this link of the organization.
What's the International Committee on Industrial Construction?
The CICIND is a private organization founded in 1973 as a result of the first international chimney symposium held that same year in Edinburgh.
What began as an informal group of engineers interested in industrial chimneys.
With membership limited to by invitation has now grown into an internationally recognized association with over 190 members in more than 40 countries around the world.
Among them, you can find chimney owners, builders, distributors, consultants, and industry academics who are actively engaged in research and work in the industrial construction sector.
That is why Accesus has decided to take part in this year's CICIND and thus share valuable knowledge with other professionals in the industrial sector.
Objectives of the CICIND
Among the main purposes of the CICIND are to promote knowledge about industrial chimneys and other industrial civil works.
As well as to organize international meetings to discuss solutions associated with industrial chimneys, to publish quality technical material, and to sponsor research on chimney technology.
Normally two one or two-day meetings are organized each year, which are announced on the CICIND website.
If you're interested, you can check some of the products, services, and special projects that we have on our website: