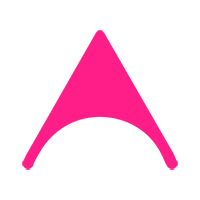 Equipment for Confined Spaces
Equipment for confined spaces and Accesus rescue.
At Accesus we have a lot of experience in the B2B sector and specifically the industrial, wind and construction sectors.
That is why we know the dangers and risk of falls or accidents that operators run, on a daily basis, in their workplace.
We have worked on many special projects and have seen with our own eyes that, most of the time, the safety of the work environment is not adequate or could be improved.
This is how we made the decision to incorporate confined spaces rescue equipment as one of our lines of business, not only to sell one more product, but to improve the safety of the work environment of our workers and the workers of the companies we distribute to.
Definition equipment for confined spaces and rescue
Briefly, confined spaces and rescue equipment are all those equipments, structures or PPE that are used by an operator (previously trained) to access a confined or difficult-to-access space to carry out maintenance, repair or reconstruction work.
In addition, another very important use is to rescue an operator or worker who has had an accident in the workplace and has lost consciousness or has no other way to get out of said space.
All these Accesus products represent a wide family of articles intended for lifting people for very particular situations and difficult to access.
Right now we have rescue arms and descent equipment, both manual and motorized.
We also have tripod anchor points and gantries of all kinds, approved to support different combinations of people and weights.
Furthermore, all of them have European certification (CE Marking) and each product has its specific regulations according to the functions they fulfill.
Below you can see all the products and models that we have in stock.
Do not hesitate to contact us for any type of query!