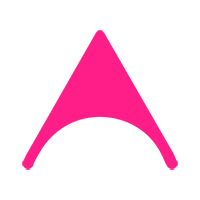 PERMANENTLY SUSPENDED SCAFFOLDINGS
At Accesus we not only have Temporarily Suspended Scaffoldings like the BASIC or the KOMPLET, but we also distribute Permanently Suspended Scaffoldings and bosun chairs.
Our Permanently Suspended Chairs and Scaffolds have been specially designed to be permanently installed in a building.
They are used for cleaning or maintenance of curtain walls, among others.
Usually, they work connected to a suspension system (monorail, deck trolley, or rotating suspension boom).
THE SAFEST, MOST RELIABLE, AND STRONGEST PERMANENTLY SUSPENDED SCAFFOLDINGS ON THE MARKET.
Our permanent suspended access solutions facilitate motorized access to the entire building façade.
Permanent Suspended Scaffoldings provide a safe and comfortable work environment.
They comply with the EN 1808 standard, so they are certified and homologated according to Spanish and European regulations.
To meet the architectural limitations of high-rise buildings, we design and manufacture them to measure, whose dimensions, colors, and functionalities are adapted to the needs of the building.
For safe use of the scaffold or permanent hanging chair, it must be used by an operator who is previously trained in the operation of the machine.
In turn, you must use a safety harness, anchored in an anchor point with the use of a connector by slings.
Many accessories such as the aluminum sheet fairing, the removable tray for electric cables, the spring winders, the telescopic support wheels, spotlights, rotating beacon, etc. They can be used with our entire range of permanent scaffolds.
The permanent hanging platforms that we distribute at Accesus have electric lift motors e.lift 350 and e.lift 500.
We have several models at your disposal, of which there are differences between them, such as the maximum length of the cable that holds the platform or hanging chair, or the power of the engine.
You can take a look at the different models below.
For any questions, do not hesitate to contact us!