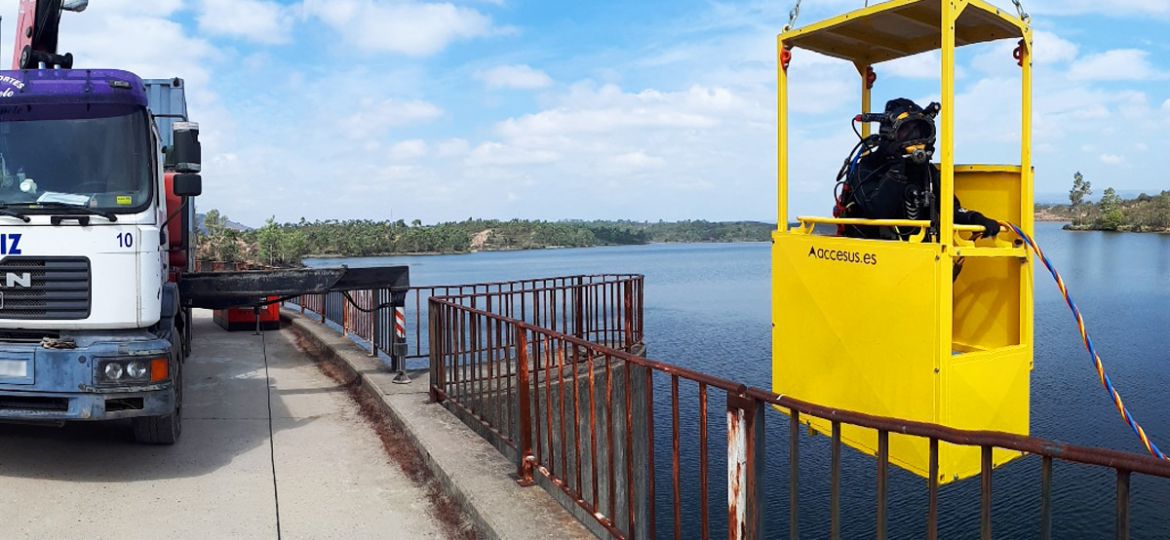 Searches or requests like "Can a crane basket be CE marked?" or similar to: "CE marking of crane basket", "crane basket with CE marking", "I need the CE marking of the crane basket" or "they ask me for the CE marking of the crane basket" are very usual.
It is natural, since most products are affected by one or more European Directives (2006/42 / CE, electromagnetic compatibility, EPIS, ATEX…). When a product affected by any of these Directives (which is mandatory) meets the requirements of this Directive, a CE declaration of conformity and a CE marking are issued on the product. For this reason, all the actors have very internalized that a product must carry CE marking and we demand it when we make a purchase.
So why not do it when we acquire a product as '' strange '' in terms of use as a basket suspended from cranes?
But can a crane basket be CE marked?
In this article we will clarify that the CE marking does NOT apply to a basket suspended from cranes.
We will start by defining what a crane basket or suspended crane basket is.
According to the EN-14502-1: 2010 standard, a suspended crane basket is a "Device designed for lifting people with the help of a crane".
According to the interpretation guide of the European directive 2006/42 / CE it is a "work platform suspended from a crane". Crane baskets are suspended by slings from the crane hook.
Crane suspended basket and CE marking
In the case of suspended crane baskets, the CE marking that could be applied is that of the Machinery Directive (2006/42 / CE). That affects similar products such as PEMP, hanging scaffolding, cranes for lifting loads, etc.
To apply the CE marking we have 2 options:
          A-That the crane basket is an interchangeable piece of equipment, which according to the definition in article 2 b) of the directive itself:
<<Interchangeable equipment>> means a device which, after a machine or tractor is put into service, is coupled by the operator himself to said machine or tractor to modify its function or provide a new function, provided that this equipment is not a tool;
But we find that the crane basket is not attached to the crane, simply suspended from its hook.
And, in addition, the crane basket does not modify the function of the crane.
Therefore, suspended crane baskets are not interchangeable equipment.
        B-That the suspended basket of cranes is a lifting accessory, which according to the definition in article 2 d) of the Directive itself
<<Lifting accessory>>: component or equipment that is not an integral part of the lifting machine, that allows the load to be grasped, located between the machine and the load, or on the load itself, or that is intended to be part part of the load and sold separately. Slings and their components will also be considered lifting accessories;
But we know that crane baskets do not allow the grabbing of the load. The crane basket is the load itself (although within the components of the crane baskets there are lifting accessories such as eyebolts or slings that are lifting accessories).
On the other hand, in recital 7 of the Directive we have the following paragraph:
(7) This Directive should not apply to lifting people by machines not designed for that purpose. However, this does not affect the right of the Member States to adopt national measures, in accordance with the Treaty, in respect of such machines, with a view to the application of Council Directive 89/655 / EEC of 30 November 1989 , on the minimum health and safety requirements for the use of work equipment by workers at work (second specific Directive pursuant to Article 16 (1) of Directive 89/391 / EEC) (7).
So if they are neither interchangeable equipment nor a lifting accessory, and it is a question of lifting people using machines not designed for that purpose, suspended cranes from cranes are not within the scope of the European Directive 2006/42 / CE and they must not bear CE marking relative to said directive.
In fact, CE marking a basket suspended from cranes is a fraud and has no value.
Accesus has a very complete range of certified crane baskets, with immediate delivery and valid for multiple uses, configurations and load capacities. We can also design custom baskets according to your requirement.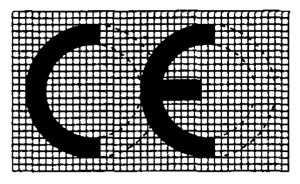 Sources: