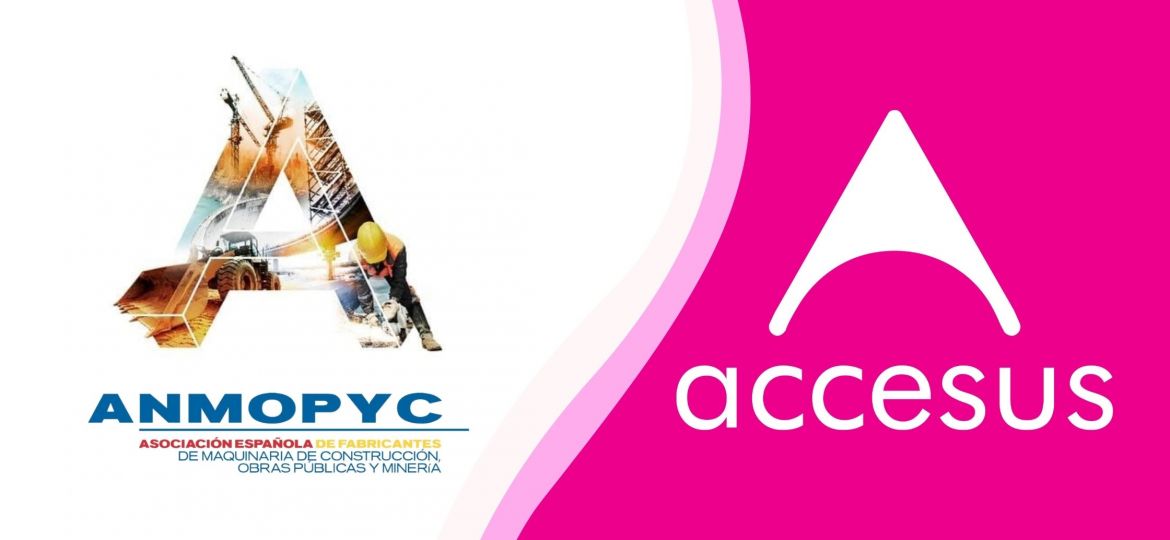 THE NEW PARTNERSHIP
In 2022, Accesus becomes a collaborating partner of the Spanish Association of Construction and Mining Equipment (ANMOPYC).
We are proud to be part of this association that has more than 150 Spanish machinery companies like us.
WHY IS ACCESUS PART OF ANMOPYC?
Accesus is made up of a large team of professionals.
We are dedicated to the design, manufacture and sale of scaffolding and suspended platforms for work at height and special access.
Founded in 2009, our team has more than 10 years of experience offering quality, design and safety solutions.
We are defined by values such as exigency and rigour in the manufacture and approval of our products and protocols.
We offer 360º service with training for assembly and maintenance of your equipment.
Customers and suppliers recognise us as national leaders, with a strong international projection, within the suspended scaffolding and work at height sector.
Being in ANMOPYC is the piece we were missing to achieve greater international exposure at trade fairs and commercial events abroad and in our country.
VALUE PROPOSITION
Our value proposition is to be able to offer visitors and potential customers that Accesus is a company that offers high quality and versatile products, specially designed for the construction, industry and civil engineering sectors.
Accesus products are useful in a wide range of sectors:
Wind power, for the maintenance of wind turbines.
Industrial, for work in chimneys, blast furnaces, tanks, silos, silos, tanks, and more
Civil works, for buildings, houses, bridges and dams, among others.
Our products have a great versatility and modularity, so they are compatible with each other and allow, with very little investment, to add parts and get new products with different applications.
Thus, when a company contacts us for the first time with a special need for work at height, the sales department together with our technical office offers a response to their needs with a very detailed made-to-measure design without leaving any loose ends.
It should be added that, in addition to our suspended scaffolding equipment, crane baskets, gantries and safety tripods.
We also have Personal Protective Equipment (PPE) such as safety harnesses, connectors, slings, lifelines or temporary and permanent anchor points.
They are products that play a fundamental role in the safety of work at heights and confined spaces, both in the mining and construction sectors.
DO YOU WANT TO KNOW MORE ABOUT THE ANMOPYC AND ACCESUS PROJECT?
We are convinced that we offer products of the highest quality, which guarantee and increase the safety of operators in the working environment at national and international level.
We currently have customers all over the world, especially in Europe, Asia, Africa and South America.
Browse our website and follow us on our social networks so you don't miss any news!